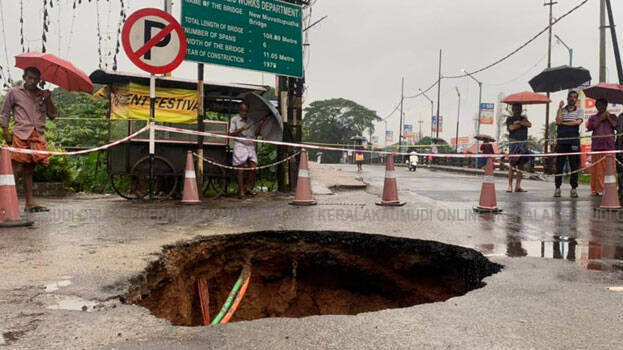 MUVATTUPUZHA: A huge pit has formed on the approach road of Muvattupuzha bridge. The pit was formed on Tuesday near Kacherithazham Bridge at around 8.30 pm. The accident happened near the MC road where thousands of people travel.
The large pothole formed in the parking area in front of the commercial complex at the entrance to the bridge was first noticed by local traders. The pit which is about 10 feet wide was formed suddenly. It is at the junction between the bridge and the road. There were no vehicles or people at the time the pit was formed.
Muvattupuzha police reached the spot after being informed by the locals. Warning signs have also been installed. Traffic on the bridge has been diverted.