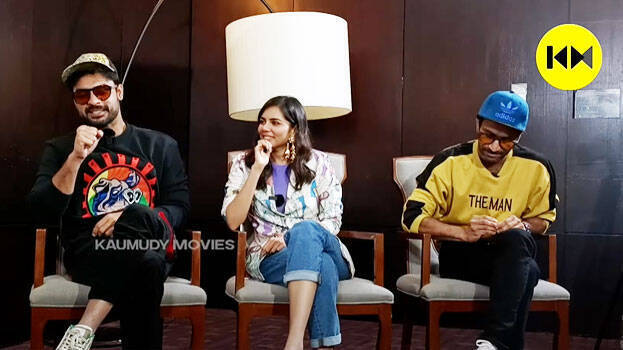 'Thallumaala' is an upcoming film directed by Khalid Rahman starring Tovino Thomas and Kalyani Priyadarshan in the lead roles. Muhsin Parari and Ashraf Hamza are the script writers. The film will hit the theatres on August 12.
The cast of the fim includes Shine Tom Chacko, Johny Antony, Chemban Vinod, Lukman and Asim Jamal. The film is being produced by Ashiq Usman under the banner of Ashiq Usman Productions. A song from 'Thallumaala' which was released earlier had garnered a lot of attention.
The actors of 'Thallumaala' film Tovino Thomas, Shine Tom Chacko and Kalyani Priyadarshan has shared their experience in a special interview given to Kaumudy Movies.
'Shine is already a dancer. I did it after learning. I will be tensed in the location on a shooting day with dance sequence. This movie was supposed to start shooting in 2017 even before the reels became popular. For this reason I have asked Muhsin whether he is part of Illuminati.'Thallumaala' is a film for which I have worked really hard.
God will not give all talents to everyone. One such multi-talented person I have seen is Prithviraj. My film have nothing to do with with flood. Let there be no flood. When this happened before, those who were in the safe zone is now telling jokes about the flood. People should not say such things even if it is just to make fun of me,' said Tovino.
'There are only a few combination scenes between us. There were minor issues with the dialogues during the shoot. It became right while dubbing. My father does not read any of my scripts,' said Kalyani.