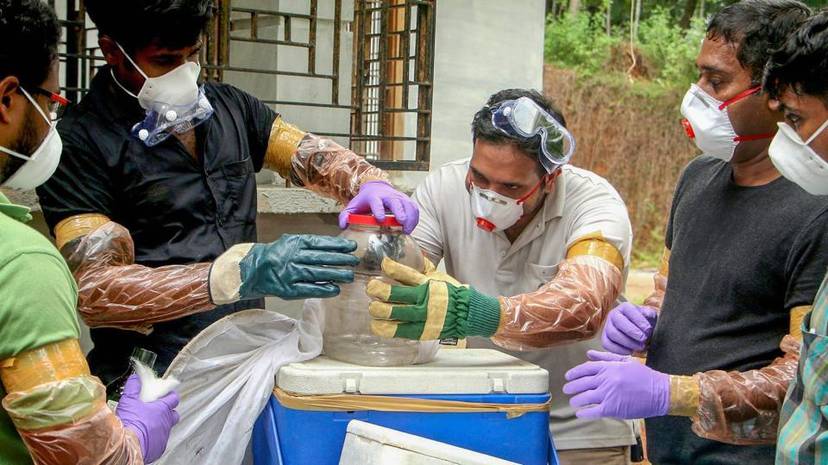 Despite the State health department coming forward to give repeated assurance about precautions and preventive-curative measures being taken by it against Nipah virus infection, Kerala is going through a second wave of Nipah scare.

What is first needed is the awareness that fear and anxiety is not a solution for the disease.

People should totally cooperate with the steps initiated by the health department, giving emphasis on prevention of the disease.

Last year, around at the same time, Nipah had kept Kozhikode on tenterhooks but the government had successfully overcome the situation with strong will power.
Systematic activities are now possible since there is a previous experience of success. Now we also have a circumstance to ascertain the virus infection and give effective treatment. There is a big panel of expert doctors and other medical staff always ready to face any eventuality. Hence there is no need for any anxiety. People should condition their mind to face the situation with equanimity and cooperate with the government.

Moreover social media nuts should exercise restrain for some days in order to avoid spreading of fake news on Nipah.

The health department is currently trying to find out the source of the virus that has affected the engineering students who is under treatment in hospital.

However, the absence of a virology department in Kerala is a serious defect of past and present State governments; the demand for a virology department is decades old though.
.
A massive, most modern Virology institute was founded at Life Science Park in Thonnakkal as a substitute for the Virology institute that was functioning in Alappuzha in a small way. Though it was inaugurated with much ado last February, the government has not been able to appoint sufficient experts at the institution.
It is the result of the natural delay in government's official matters, as it is often sarcastically said that government matters will take its own time. When Kerala is in the grip of another Nipah threat, the onus lies on the government to equip the lab with sufficient facilities and man power.