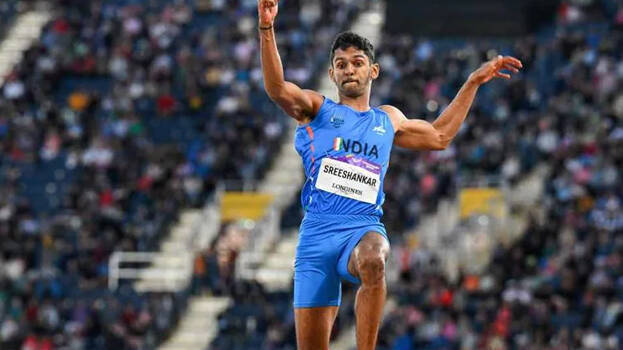 BIRMINGHAM: "I am glad that my wait to win a medal at the world stage is over", said M Sreeshankar. He added that he was also disappointed to have lost the gold by a narrow margin.
In an interview with a private channel Sreeshankar said that the sacrifice and support of his father, who is a trainer, have inspired him and that he will take a decision on further training later.
Sreeshankar had won the silver in men's long jump final with a jump of 8.08m. It is India's first medal in men's long jump in the history of Commonwealth Games. Sreeshankar made the winning jump in his fifth attempt.
He had jumped 7.60m in his first attempt and then jumped 7.84m in second and third attempts. In the fourth attempt, he jumped 8m but was fouled. Sreeshankar aka Shanku is the son of former athletes Murali and Bijimol.