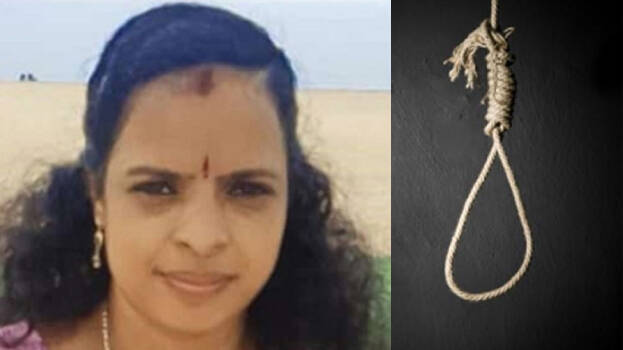 KOTTARAKKARA: A woman was found dead under mysterious circumstances in her husband's house. She has been identified as Sheena (34), daughter of Omanakuttan and Janamma of Ezhukone Edacode Kavuvila House. Her body was found at Raghu Mandiram in Pavithreswaram at 11 am yesterday morning.

Sheena, who had gone upstairs after dropping her children to school, did not return and when searched, found her hanging in the bedroom. Her husband Rajesh is in Saudi Arabia. He returned three months ago after vacation.
Sheena was staying with Rajesh's parents, sister and her husband. Relatives of the woman alleged that there was a mystery in the death. It was alleged that Rajesh's sister used to torture Sheena.

The inquest was prepared by a police team led by Sasthamcotta DySP S Sharif, Puthoor circle inspector G Subhash Kumar and sub inspector T J Jayesh.
The forensic department also collected evidence. The police said that only after the post-mortem, a clarity would be obtained. Sheena and Rajesh got married seven years ago. She leaves behind her children Theeshna, Theertha and Thrishna.