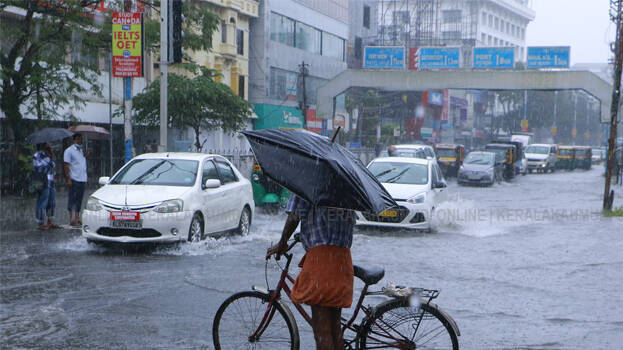 THIRUVANANTHAPURAM: Isolated heavy rains will continue to lash the state today. Orange alert has been issued in Idukki, Kozhikode, Wayanad, Kannur and Kasaragod. The authorities have directed to maintain vigilance similar to red alert in these districts.

Pathanamthitta, Alappuzha, Kottayam, Ernakulam, Thrissur, Palakkad and Malappuram are on yellow alert today. Met Office informed that hilly areas may receive more rain.

A holiday has been declared for educational institutions in nine districts today following heavy rains. A holiday was declared for educational institutions including professional colleges in Pathanamthitta, Idukki, Kottayam, Alappuzha, Ernakulam, Thrissur, Palakkad, Wayanad and Kannur.

A holiday has been declared at Nilambur in Malappuram, Eranad taluks, Vellarikkundu and Hosdurg taluks in Kasargod. M G University has postponed the exams scheduled for today.

Mullaperiyar dam to open today
Mullaperiyar dam will open today if the water flow continues as it is. The present water level in the dam is 136.75 feet. An alert was issued earlier after the water level reached 136 feet. Heavy rains continue in the catchment area of Mullaperiyar.