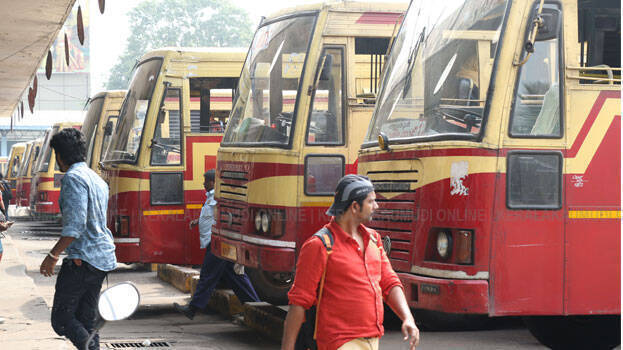 THIRUVANANTHAPURAM: In the wake of lack of money to purchase diesel, an order has been issued to cut the KSRTC bus services for the next three days. The restrictions have been imposed on the ordinary services on Friday, Saturday and Sunday. Only 50 per cent services will operate on Friday and 25 per cent services on Saturday. Ordinary services will be completely cancelled on Sunday. The order was issued to the depots by the KSRTC managing director.
The order to cut the services was issued in the wake of the diesel shortage due to severe financial crisis coupled with the decrease in income owing to rains. According to the order, the revenue-generating Super Class buses such as the fast passengers should be made fully operational on Friday, Saturday, Sunday afternoons. The order also stated that the maximum number of ordinary services should be arranged and operated using the diesel to be received on Monday, so as to avoid inconvenience to the passengers.
Last day, numerous services in various districts were cancelled due to shortage of fuel. The money kept for purchasing fuel was used to pay salaries, leading to the current crisis. Meantime, KSRTC officials said that the diesel crisis was not due to lack of money but because of the IOC trade unions' strike.