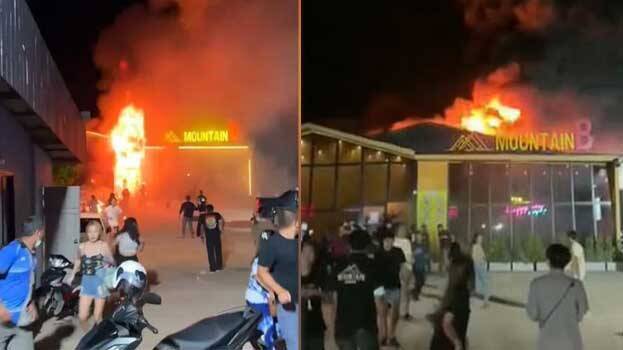 BANGKOK: At least 13 people were killed in a fire at a nightclub in Thailand. Around 40 people have sustained injuries. The incident took place at around 1 am at a nightspot in Chonburi province's Sattahip district in Bangkok.
Four women and nine men were found dead near the club's entrance and bathroom. All the victims are believed to be natives of Thailand.
According to the firefighters, the blaze was accelerated by the flammable acoustic foam on the walls of the club. It took the fire brigade more than three hours to bring it under control.
There have been several concerns raised about Thailand's lax approach towards the safety regulations in nightclubs. In 2009, a fire at a New Year's Eve party at Bangkok's swanky Santika club had killed 67 people and injured more than 200 people. Recently, four were killed in a fire at a club in Phuket in 2012.