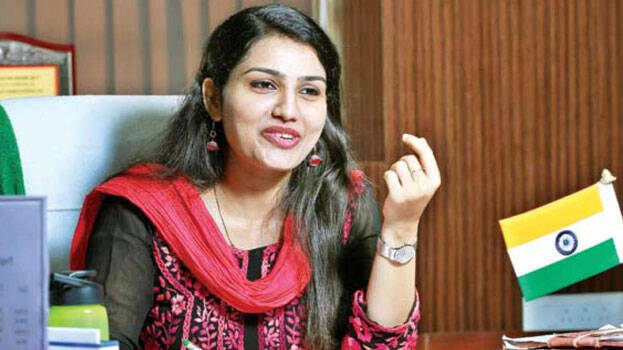 KOCHI: Last day, the announcement of holiday by the Ernakulam district collector after the commencement of classes in educational institutions had troubled the students, parents and school authorities alike. The breakfast prepared at the schools got wasted. As protests intensified on social media, Collector Renuraj gave an explanation, but the protests did not subside.
Schools were given holiday for the past two days due to rains. A holiday was announced for Thursday in the taluks of Kothamangalam and Muvattupuzha, on Wednesday evening. However, a holiday for all the educational institutions in the district was declared only at 8:23 am, last day. The announcement was made through the district collector's official Facebook page.
Around hundreds of people had questioned the impropriety of declaring a holiday after the schools started functioning in the district. As the protests intensified, the collector gave an explanation at 9:06 am. She stated that the holiday was announced due to the ongoing rains and emphasized that the schools, which had already begun functioning, need not be closed. Criticisms were levelled against the explanation as well.
There are schools where classes begin at 8 am. The school buses will begin services from 6 am. Hence, when parents came to know about the holiday from TV news channels and social media, most of the students had already left for school. Those who left their children at school and went to work also got worried after hearing about the holiday. In addition, the students cannot be dropped off without someone there to pick them up. Hence, the teachers had to wait until the parents of the students came to pick them.
CBSE schools send letter
The council of CBSE has asked the district collector to declare holidays within 7 am. Classes usually begin at 8 am. Meanwhile, Dr Indira Rajan, the secretary general of the council said that if the notification is not received within 7 am, the students will be in trouble.
Breakfast wasted
Breakfast and midday meals got wasted in 13 schools of Puthencruz and Thiruvaniyoor panchayats due to late notification of holidays. Here, the breakfasts are provided from the social responsibility fund of Kochi Refinery. The breakfast for 4,000 students were prepared at the schools. Generally, the food will be prepared at 6 am and served at 8 am. In some schools, the food was given to the children who came to class. In other places, the food was given to the residents of nearby areas. The notice of the holiday was received only after the preparations for lunch had already begun.