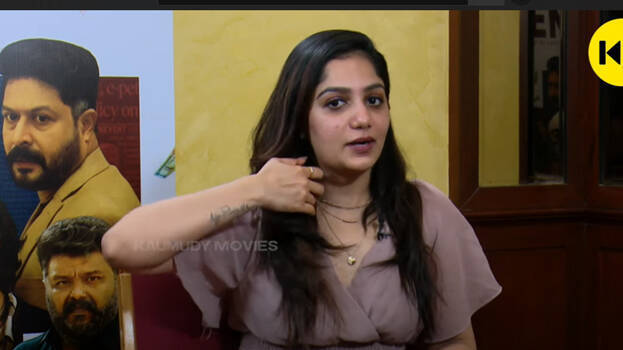 'Two Men' film which tells the life story of Gulf expats has hit the theatres. Irshad, M A Nishad, Arya, Renji Panicker, Binu Pappu, Sohal Seenulal, Dony Darwin, Midhun Ramesh, Kailash, Sudheer Karamana, Arfas, Saddhique, Lena and Anumol are among the cast. The film has been getting rave reviews.
Actors like Arya, M A Nishad and Sohan Seenulal have shared the details of the movie in an interview given to Kaumudy Movies. Arya played the role of the daughter of Nishad's character in the film.
She played the role of a forty-year-old woman. 'As a fifty-year-old, I had difficulties playing the character of a forty-year-old woman. There were not much issues due to makeup. In these days we can adjust because of make-up', joked Arya.