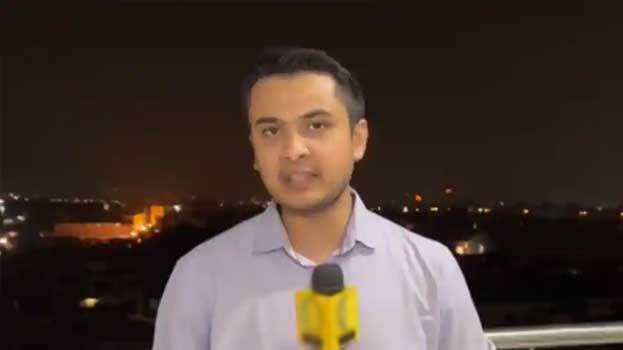 KABUL: A Pakistani journalist, who works for a popular Indian multinational English news channel headquartered in New Delhi, was abducted by the Taliban in Kabul. The victim has been identified as Anas Mallick, who had landed in Afghanistan to report the Taliban's takeover. He was released after 24 hours following the intervention of Pakistan government.
Anas Mallick had arrived in Afghanistan on August 3 to cover the one year anniversary of Taliban takeover and the killing of Al-Qaeda chief Ayman al-Zawahiri. However, he went missing on Friday. His fellow journalist informed the Pakistan embassy in Kabul about Mallick's disappearance. Following which, the embassy contacted Taliban and Mallick was released. Now, he has been located in Kabul and is safe.
After the release, Mallick shared a video revealing about how he was physically assaulted while in Taliban custody. A channel producer and a driver, who had accompanied Mallick, are still under Taliban custody. "We were physically assaulted. My crew was assaulted and I was assaulted as well. After some while, we were shifted from the place to what we know is the intelligence unit of the Afghan-Taliban. We were handcuffed, blindfolded, and faced the wildest accusations and after that were questioned thoroughly on our journalistic credentials as well. Personal questions were also hurled at us", said Mallick. He also showed his torn clothes in the video.