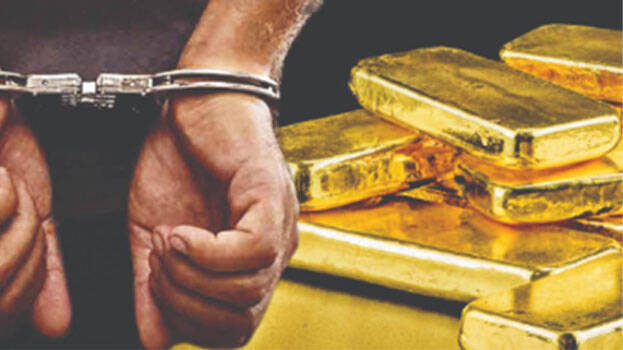 KOCHI: A team who smuggled gold of 1.5 kilograms via Nedumbassery Airport has been taken into custody. The Nedumbassery police on the directive of Aluva rural SP took into custody Afzal of Thrissur, who brought the bag of gold to a hotel in Thalassery and 13 others who were in the room. However, the bag of gold has not been found yet. A search is on at many places including Thalassery.
They reached Thalassery in two vehicles. Afzal, Reneesh, Sajin, Sayooj, Ashiq, Suhail, Sreelal, Shehnaz, Junair, Javad, Afzal, Shafeer, Ajmal and Libin were taken into custody. They will be brought to Nedumbassery and questioned. Those in custody have a criminal background. They are not cooperating with the police interrogation. They are not replying to many of the questions.
Ummalu, mother of Afzal, who came from the Gulf, had earlier lodged a missing complaint. The team including Afzal was arrested amidst this.