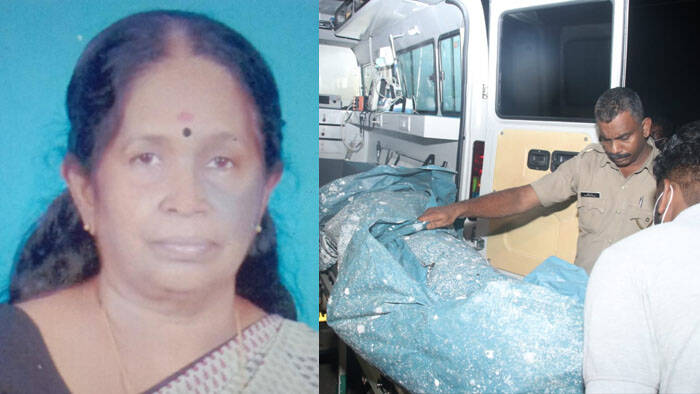 THIRUVANANTHAPURAM: An elderly woman was killed and left hanging in a well in the centre of the capital city. Manorama (68), wife of Dinaraj of Meenamkunn house at Rakshapuri Road, Kesavadasapuram was found dead. Rs 60000 is also missing.
Following a complaint that Manorama was missing, the body was found tied to a stone in the well of an uninhabited house at around ten o'clock last night.
The preliminary conclusion of the police is that Adam Ali, a native of Bengal, who came to work on a house under construction near Manorama's house, is behind the murder. He has been missing since yesterday evening. The search has been intensified for Adam Ali.
The police have detained four natives of Bengal living with him. Those arrested said that Adam Ali went away after saying that he had beaten Manorama.
Locals noticed that Manorama was missing around 3 pm yesterday. The locals conducted an investigation after a woman who lives in the next house said that she heard an unusual loud noise.
Dinaraj had gone to his daughter's house in Varkala. Following the suspicion, the locals informed Dinaraj. Then, as per his instructions, the locals entered the house and checked, but did not find Manorama. The cupboard was open. Manorama's glasses were at home. When the husband came and searched, he realized that the 60,000 rupees kept inside the house was missing. Then a complaint was lodged with the police.
The body was found in the well of an uninhabited house next to Manorama's house after a search was conducted by the police and fire force. The body was shifted to the medical college mortuary.