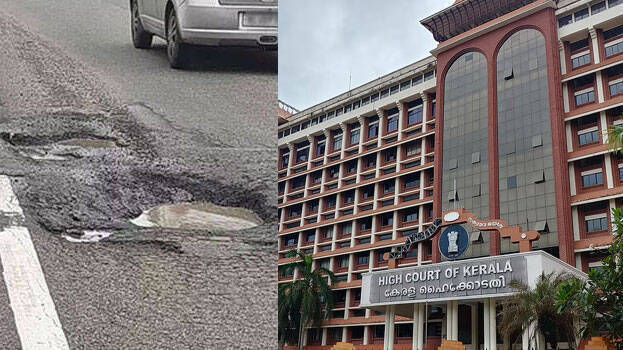 KOCHI: In the wake of the increasing road accidents in the state, the high court in its interim order has directed to fix the potholes on national highways within a week.
"National highways should be repaired within a week. Collectors should not be spectators. District collectors should function actively. Do not say that rains are the reason for road accidents. How many more lives should be lost? Road accidents are man-made disasters", said the court.
The high court had intervened into the issue following the death of a scooter rider after he fell into a pothole in the national highway at Athani near Angamaly. The court had earlier given strict directions to fix the potholes on the roads. It had instructed the NHAI regional officer and project director via amicus curiae.
The scooter rider met with the accident on last Friday night. The dead has been identified as A A Hashim (52) of Anchamparuthikkal House in Thamaramukku in Manakkapadi. He was the owner of 'Hotel Badriyya' at Angamaly Telk junction. After his scooter fell into the pit, Hashim fell on the opposite side of the road and a lorry ran over his body.
The accident took place near Nedumbassery MAHS School on Angamaly-Edappally road at around 11 pm. The pothole was not visible as it was filled with water due to heavy rains. Hashim had died on the spot. Similar incidents have been common in the area.