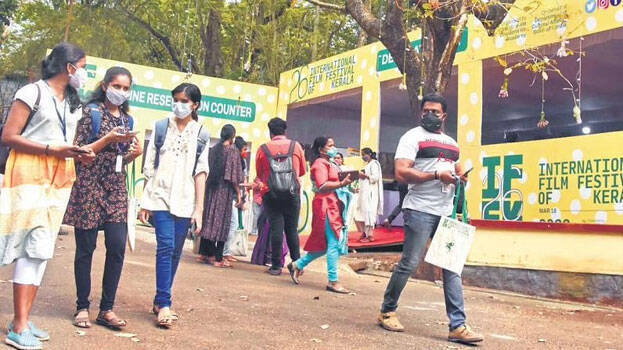 THIRUVANANTHAPURAM: The 27the edition of the International Film Festival of Kerala (IFFK) will be held from December 9 to 16 in Thiruvananthapuram, Culture Minister VN Vasavan said. The previous two editions of the film festival were held in February and March because of the Covid outbreak. This year, the festival will be returning in December.

"We've decided to hold the film festival in December as per the international festival calendar. We've started preparations for it. Extensive preparations are being made for IFFK under the leadership of the Kerala Chalachitra Academy. The Culture Department is also making efforts to bring back the excitement of the film festival with the glory of the past," the minister said.
The film festival will have general categories like International Competition Category, Indian Cinema Now, Malayalam Cinema Today, World Cinema and other packages. Films from Asian, African and Latin American countries are considered for the competition category. Entries for the competition category will be accepted from August 11. Entries can be submitted online on the website iffk.in till 11th September 2022 at 5 PM. Details and criteria for sending entries are available on the website.