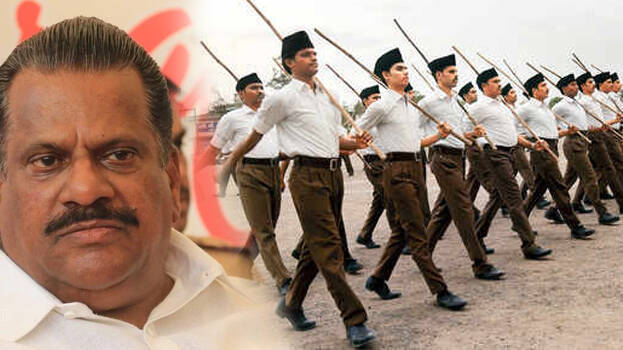 THIRUVANANTHAPURAM: The RSS activists, who did not participate in a single freedom struggle, are now trying to hijack the Independence Day, said LDF convener E P Jayarajan, while inaugurating a general meeting and rally, jointly organized by the CPM and CPI, at Pettah Rajendran Maidan as part of the 75th Independence Day celebrations.
"Has any RSS activist participated in the freedom struggle and gone to jail? If you check the history of the struggle, you will understand whether anyone was thrashed under the feet of the British army. The RSS men, who had been the guardians of landlords and rulers in villages, were always with the British. The ganavesh (uniform) of the RSS was formed as part of the British culture. The RSS was formed by the British as part of their activities to betray the Indian freedom movement", said Jayarajan.
CPM leader S Pushpalatha presided over the function. Leaders namely Kadakampally Surendran MLA, K Sreekumar, C Lenin, Anavoor Nagappan, S P Deepak Sundar, Councilor Sujadevi, CPI leader V P Unnikrishnan, Rakhi Ravikumar and Harikumar spoke at the event.