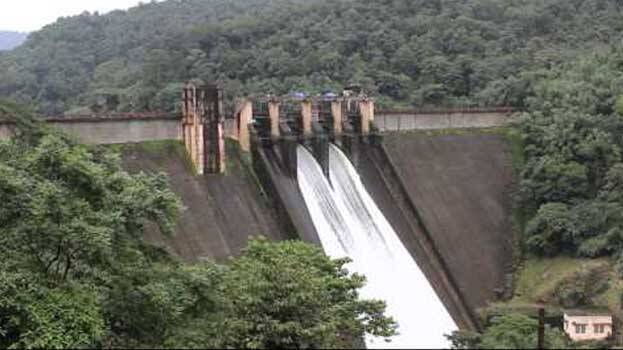 ERNAKULAM: Two shutters of the Idamalayar Dam were raised as the water levels crossed the rule curve. The second and third spillway shutters were raised by 25 cm. Around 50 to 100 cumecs of water is being released from the dam. There are four shutters in the spillway. If the water level does not recede below the rural curve, then the rest of the shutters will also be opened.
Currently, there are heavy rains and a strong runoff in the catchment area of the dam. As the shutters have been opened, the water level in Periyar is likely to go up slightly. However, there is no need to worry. Everyone should remain alert in the Periyar banks, said the district collector.
As per the climate reports, a green alert has been declared in the district for the next three days. As there is no rain, Periyar will be able to absorb the water released from the dams, said the officials of the irrigation department.
Meantime, all the shutters of the Mullaperiyar dam has been opened due to rise in water levels. Around 8626 cumecs of water is being released. The water level had gone up to 139.55 feet. The flow of water into the dam is continuing due to the rains in the catchment areas.