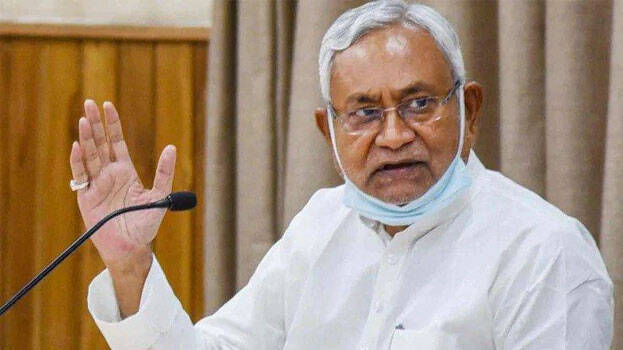 PATNA: Reports suggest that Bihar Chief Minister Nitish Kumar, who called off the alliance with the BJP, is likely to resign soon. According to hints, Nitish Kumar along with RJD leader Tejaswi Yadav, will meet Bihar Governor Phagu Chauhan at 4 pm on Tuesday evening and submit his resignation letter.
Nitish Kumar had earlier announced the decision to break off alliance with the BJP. He is likely to form a JDU-RJD Congress alliance in the state. The problems between Nitish Kumar and the BJP, which began soon after the formation of their alliance in 2017, has intensified recently.
The JDU leaders had accused the BJP of splitting Chief Minister Nitish Kumar's party Janata Dal (United) in a move similar to the one by which they overthrew Uddhav Thackeray government in Maharashtra. Meantime, the RJD leaders have expressed their willingness to form an alliance with Nitish if he severs ties with the BJP.
Nitish Kumar, who had kept his distance from public disputes since coming to power in 2017, shifted to immediate action following hints about the BJP's efforts to split his party. He did not attend the NITI Aayog meeting chaired by the prime minister, the other day.