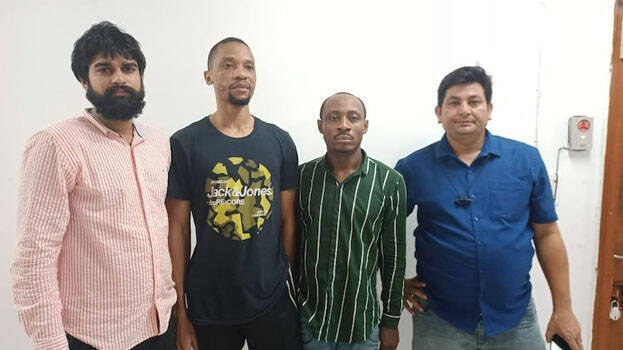 NEW DELHI: The Delhi Crime Branch has arrested two African nationals for allegedly making fake Indian visas. The accused used to sell fake visas for 4,000 to 5,000 rupees, a report said. The arrested have been identified as Ortega Leonard (33), a resident of Ghana, and Diomande Ali (32), a resident of Cote d'Ivoire.
The Crime Branch officials arrested the accused after getting a tip-off that two African nationals living in Chander Vihar were making fake visas for African nationals. The officials also seized a laptop using which the accused used to make fake visas.
During interrogation, both the accused revealed that they have prepared more than 30 visas so far. Raids are being conducted in search of African nationals who are using these visas, police said.