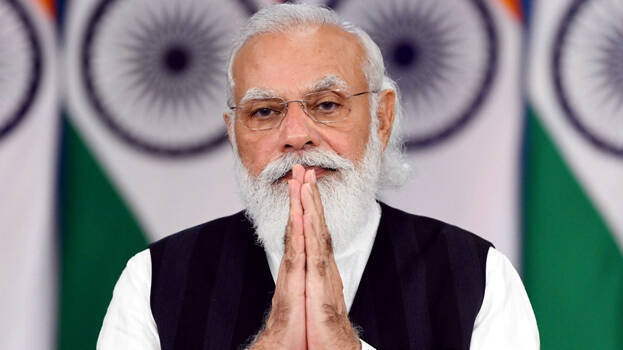 NEW DELHI: Prime Minister Narendra Modi's assets have increased by Rs 26 lakh in the last one year. According to the details released through the Prime Minister's Office website, PM has assets worth Rs 2.23 crore. Most of these are bank deposits. He has no immovable assets which were worth Rs 1.1 crore as on March 31, 2021. He sold the land in Gandhinagar from his share.
Modi has no investment in any bonds, stocks or mutual funds. But he owns four gold rings worth Rs 1.73 lakh. Total assets worth Rs 2,23,82,504 as on March 31, 2022. He also owns plot bought in 2002 when he was the Chief Minister of Gujarat. But it's a property jointly held with three others. He only has Rs 35,250 in his hand. His savings in post office were worth Rs 9,05,105. He also has an insurance policy worth Rs 1,89,305.
The assets of other ministers are Defense Minister Rajnath Singh has movable assets of 2.54 crore and immovable assets of Rs 2.97 crore. Ministers Dharmendra Pradhan, Jyotiraditya Scindia, R K Singh, Hardeep Singh Puri, Parshottam Rupala and G Kishan Reddy have also disclosed their assets.