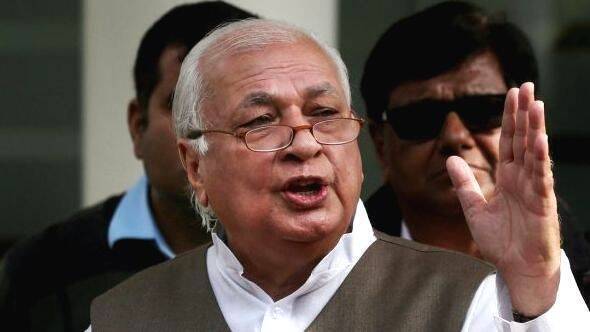 THIRUVANANTHAPURAM: The Higher Education Reforms Commission has recommended removing the governor from the post of chancellor of the state's universities and appointing the chief minister as the visitor. As a visitor, the chief minister has the responsibility to ensure the administration of the universities in accordance with the law, according to the report submitted by the commission chaired by Dr. Shyam B Menon to the government.
11 ordinances had turned invalid on Monday after the governor refused to sign the extension of the ordinances. The governor refrained from signing the extension as he was disgruntled with the government's move to introduce an ordinance that would take away his powers as chancellor.
The move to restrict the powers of the governor came after this. The report points out that the Chief Minister is recommended as a visitor to protect universities from disputes and controversies arising out of the federal nature of the Constitution. The other members of the commission are T. Pradeep (Convener), Sabu Thomas, MV Narayanan, R. Ramkumar, Ayesha Kidwai and Sabu Abdul Hameed.
Separate Chancellor for each university
The commission has also recommended appointing a separate Chancellor for each university in the state. "There must be a separate Chancellor for each university, elected by the Board of Regents from among themselves," the commission said in its report submitted to the government.
"The Vice-Chancellor should be an academic expert. The tenure of the VC should be 5 years. If a person is given a second chance as VC, he/she should be allowed to continue till the age of 70. The Board of Regents shall select the VC from among the three recommended by the Search and Selection Committee," the commission added.
Other important recommendations
Academic freedom and financial autonomy for universities
Governing body members should be selected on the basis of seniority and merit
Governing body should consist of Board of Studies, School/Faculty Board and Academic Council
Draft academic policies, curriculum and syllabus are to be prepared by the Board of Studies.
Pro VC, Deans, Heads of Departments and Directors of Centers should be represented in academic decisions.
Administrative decisions should be vested in the VC. There should also be a sub-committee consisting of PVC, Deans and Heads of Departments