THIRUVANANTHAPURAM: Actor Karthi said that Spadikam, one of the best movies in Malayalam, and Mohanlal's role as Aaduthoma, have always inspired him. He was speaking at a press conference held to promote the movie Viruman. Like in Spadikam, father and son are central characters in Viruman. Prakash Raj is playing the role of father.
"Director Muthaiah had specifically said that there should be no influence of Aaduthoma in the stunt scenes in the film. I liked Mohanlal's use of sunglasses in Spadikam and have done the same in this film. This film is about a father-son relationship. I like to act in movie set in villages", Karthi said.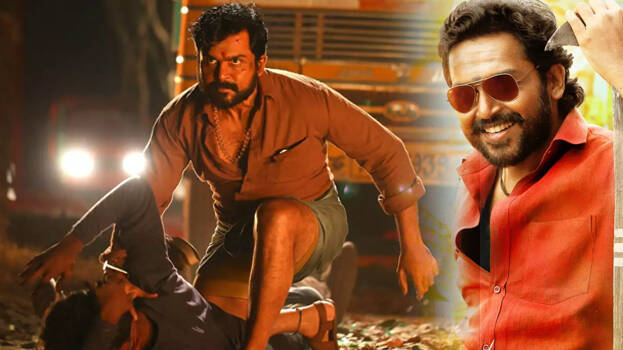 "While wearing a lungi in such movies, I feel like Superman", he added.
Karthi also said that the second part of his superhit film Kaithi will be released next year. Director Shankar's daughter and heroine Adithi Shankar said that filming of Viruman was a fresh experience. This is Adithi's first film.