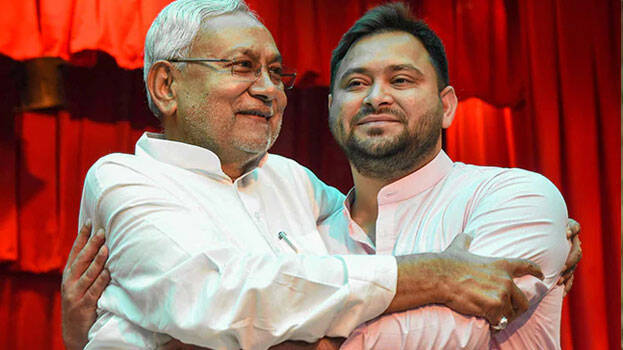 PATNA: At the end of a political bickering, Nitish Kumar on Wednesday took oath as the chief minister of Bihar again. Nitish, who resigned from the post of chief minister after severing ties with the BJP, was re-sworn in as the Chief Minister of the Grand Alliance of Congress and Left parties after a break of a night.
Former opposition leader Tejashwi Yadav of RJD, took oath as deputy chief minister. Governor Phagu Chauhan administered the oath to both of them. The cabinet is likely to be expanded soon. This is the second time Nitish-Tejashwi alliance has come to power in Bihar. They first came to power in 2015. However, in 2017 Nitish severed ties with the RJD and moved with the BJP. Nitish came close to the Grand Alliance yesterday after ending his relationship with them which lasted for years.

Reports said the important portfolios will be given to the RJD. The RJD has already demanded home ministry and the speaker's post.