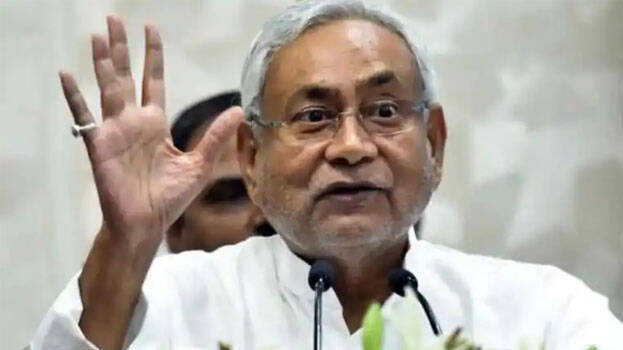 PATNA: Nitish Kumar, who left the BJP alliance and joined the grand coalition of opposition parties, has taken oath as the Chief Minister of Bihar. After taking the oath, Nitish Kumar clarified that he will not be a prime ministerial candidate in 2024. The Chief Minister also lashed out at the BJP.
"Those who came to power in 2014, will they be victorious in 2024? Narendra Modi will not become India's Prime Minister anymore. I would like all (opposition) to be united for 2024. I am not a contender for any such post (on PM post)," he said while speaking to the reporters.

Nitish, who resigned from the post of Chief Minister yesterday, was re-sworn as the Chief Minister of the Grand Alliance of Congress and Left parties after a one-night break. Former opposition leader RJD's Tejashwi Yadav took oath as Deputy Chief Minister. Governor Phagu Chauhan administered the oath to both of them.