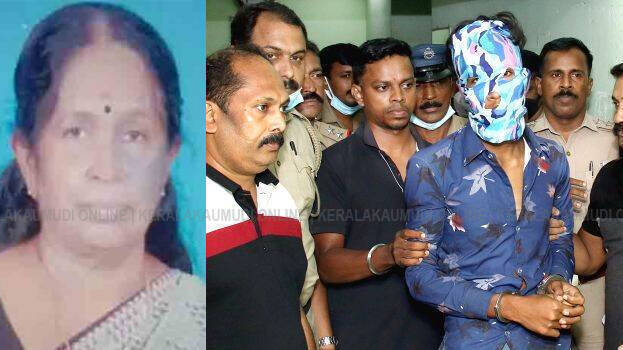 THIRUVANANTHAPURAM: Adam Ali (21), the accused in the murder case of Manorama, will brought to the spot to collect evidence. He is a native of Haldibari of Cooch Behar district in West Bengal. He will be brought to Manorama's house and the rented house where he stayed to collect evidence.
The police firmly believe that he committed the crime alone. The police will investigate whether anyone else including his friends have a role in the incident. The knife used to slit Manorama's throat and the seven sovereigns stolen from there have not been recovered yet.

City Police Commissioner Sparjan Kumar said the accused admitted during interrogation that he killed her for gold. Manorama (68), wife of retired superintendent of collegiate education Dinaraj was killed on Sunday afternoon. She was also a retired employee of collegiate education.

Adam Ali saw Manorama standing outside after her bath and then realised that she was alone at home. He came there and when she resisted his attempt to harm her outside the house, he strangled her. When she tried to enter the house to escape from his hands, he slit her throat.
After ensuring her death, he stole her ornaments and tied her legs with a red brick and then dumped the body into the well of the neighbour's house. He immediately came to his house, washed the blood stains, changed the dress and fled. The accused has not revealed about the weapon which he used to stab her.