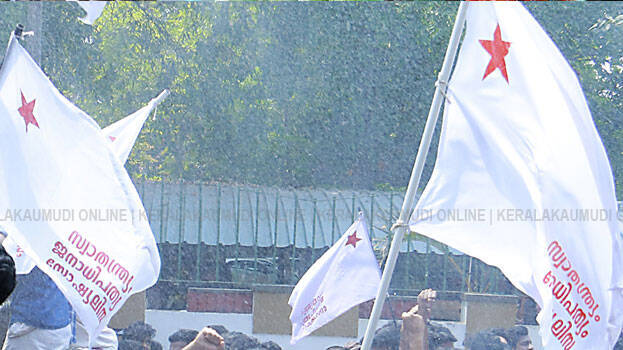 THIRUVANANTHAPURAM: A complaint was lodged to the governor stating that the vice chancellor signed a certificate stating that the female SFI leader, who did not participate in the Sanskrit University youth festival, got first prize and A Grade in Malayalam skit competition, to obtain grace marks. The complaint is that fake grace marks were given to make the leader pass, who actually failed in the BA sixth semester exam.

The vice chancellor issued the certificate on the recommendation of the students' service director. The complaint given to the governor by the save university campaign committee mentioned that after withdrawing the failed mark list, she was given fake ten grace marks and made her pass in Bharatanatyam with a D grade.

The fraud came to light when those who got first prize and A grade in Malayalam skit complained about her non participation in the item. Though a complaint was given to the vice chancellor, it was ignored. Soon documents including the register of the participants went missing. The complaint demanded to quash the fake grace marks given and action against the guilty.