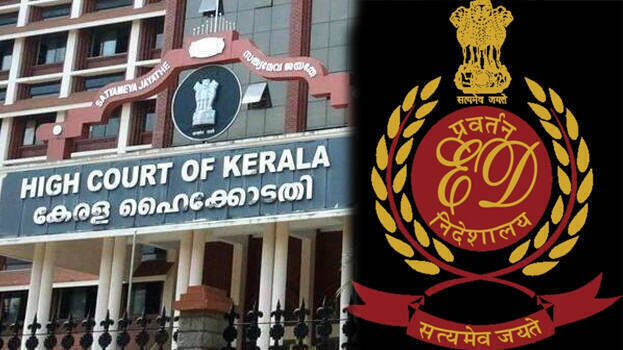 KOCHI: The chief justice of the Kerala High Court has mentioned that the plea filed by five MLAs seeking to stop the Enforcement Directorate's (ED) efforts to destroy the KIIFB will not stand. The verbal remarks were made by the division bench, comprising of the chief justice, while hearing the plea. The court also expressed doubt about whether the public interest litigation (PIL) will stand or not.
Meantime, the high court has adjourned the plea filed by former finance minister Thomas Isaac, against the ED notice, to next Wednesday. The leader need not appear before the ED till then, said the court. The court also directed the ED to respect Thomas Isaac's privacy and asked to interrogate if in doubt.
"Currently, the ED is considering me as an accused. However, I don't know why I am being suspected", Thomas Isaac said in court. The ED asked the court that it could not examine the petition in detail and therefore sought some more time. However, the ED said that only a summons was issued and asked Isaac to cooperate with the investigation.
Last day, MLAs namely K K Shailaja, I B Satheesh, M Mukesh, E Chandrasekharan, Kadannappalli Ramachandran had approached the high court seeking to end the ED's efforts to destroy the KIIFB. The ED is attempting to destroy the Rs 73,000 crore KIIFB project in the name of masala bonds. The masala bonds authorized by the Reserve Bank are legal. Recently, the Supreme Court had warned the central government not to sabotage big projects on account of trivial matters. The plea also stated that the ED's moves are illegal as the Constitution has prescribed special mechanisms to resolve disputes between the central government and state governments.
Meantime, the CPM is of the stance that Thomas Isaac will not appear before the ED in connection with the KIIFB's acceptance of foreign exchange investment. A decision in the regard was made in the state committee meeting based on the legal advice received by the party. The party has also directed Isaac to send a written explanation to the ED. The state committee has assessed that the ED investigation is part of the central government's move to sabotage the development plans of the state.