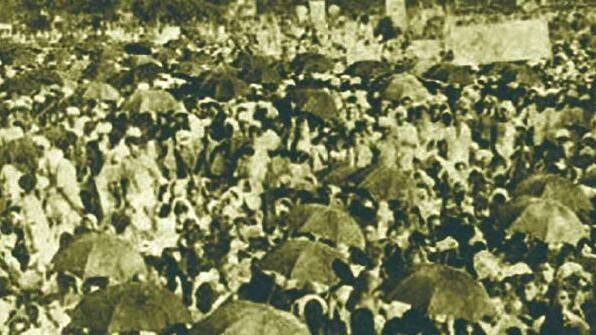 THIRUVANANTHAPURAM: On January 13, 1937, Gandhiji entered the Sree Padmanabhaswamy Temple with a group of untouchables who were forbidden from stepping into the temple till then. That was the golden moment in history when untouchables were granted temple entry rights in Travancore. Historians say that the day also marked Gandhiji entering a temple after several years.
On November 12, 1936, Maharaja Sree Chithira Thirunal Balarama Varma issued the historic Temple Entry Proclamation. The interest of Dewan Sir CP Ramaswamy Iyer and others was to hold the proclamation ceremony with Gandhiji's participation. Gandhi had earlier sent several letters to Chithira Thirunal asking him to make it possible for the untouchables to enter the temple. Chithira Thirunal sent a letter inviting Gandhiji to participate in the proclamation ceremony. Gandhi replied that he would arrive in January.
On January 12, 1937, Gandhiji arrived in Travancore via Kanyakumari. That evening, Gandhiji attended a reception given at the Central Stadium under the auspices of the Corporation. During the event, he announced that he was going to enter the temple of Travancore for the first time. The next morning, he entered the Sree Padmanabhaswamy Temple along with the untouchables. He also spoke at the proclamation ceremony held in the evening.