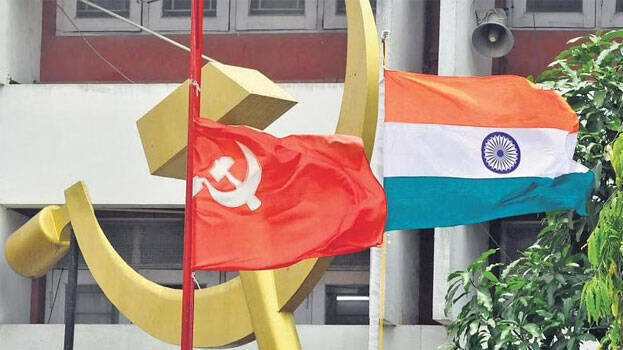 PALAKKAD: Hoisting the national flag under the CPM flag has stoked a controversy. The incident happened in Palakkad Muthalamada Chemmanampathi Anna Nagar. The national flag was hoisted under the CPM flag at the house of Jayarajan of Chemmanampathi. Flying the national flag under another flag is a violation of the Flag Code.

There were similar controversies last year also in connection with the hoisting of the national flag by the CPM. As part of the Independence Day celebrations, the national flag was hoisted along with the party flag at AKG Centre, CPM headquarters. A law student had filed a complaint stating that the hoisting of the flag was disrespectful to the national flag and a violation of the Flag Code.

The student complained that there was a violation of this as no other flag should be placed next to the national flag at the same height. Congress leaders had also come forward raising similar allegations. K S Sabarinathan had said that the CPM had violated the provision of the Indian Flag Code that no other flag should be hoisted higher than or alongside the national flag.