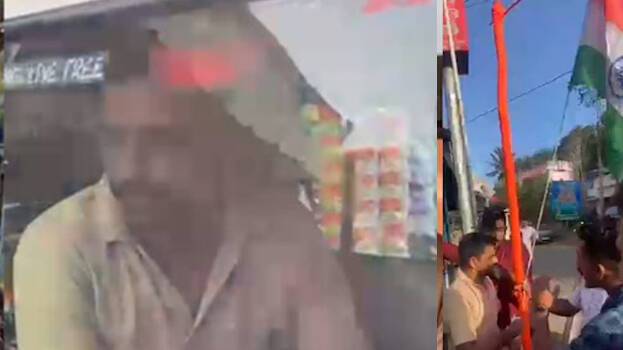 THIRUVANANTHAPURAM: One person has been arrested for insulting the national flag in Neyyatinkara. The arrested is Augustine of Valiyavila. He uprooted the flag hoisted by the BJP activists. The incident happened at Kottakkallil Saturday morning.
The BJP activists had hoisted the national flag in various parts of the district as part of Prime Minister's Har Ghar Tiranga. Augustine running a vegetable shop in Kottakkallil, said that he will not allow anyone to hoist a flag in front of his shop.
Despite the protests, the BJP workers hoisted the flag and immediately Augustine pulled down the pillar which was holding the flag. August has been taken into police custody in the case.