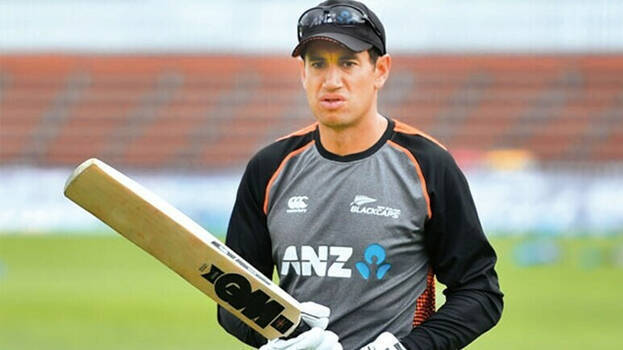 WELLINGTON: New Zealand cricketer Ross Taylor said that he was slapped by the IPL owner for getting out for a duck once during the IPL match. Ross Taylor made this shocking revelation is in his autobiography 'Black and White'. Taylor revealed that he had faced this experience while playing for Rajasthan Royals and Shane Warne and his girlfriend Liz Hurley were with him when the incident took place.
This happened after the match against Punjab Kings. Chasing the target of 195 runs set by Punjab who batted first, Ross Taylor was dismissed for a duck. Taylor wrote in the book that after the match, at the roof top bar of the hotel where the players are staying, the owner of the team slapped him 3-4 times across the face and told him that they didn't pay a million dollars to get a duck.
Taylor said he is still not sure if the owner hit him seriously or as a joke, and that the team owner was laughing after slapping him. Ross Taylor stated that he does not know if other professional cricketers have had such experiences before and this was the first time for him.