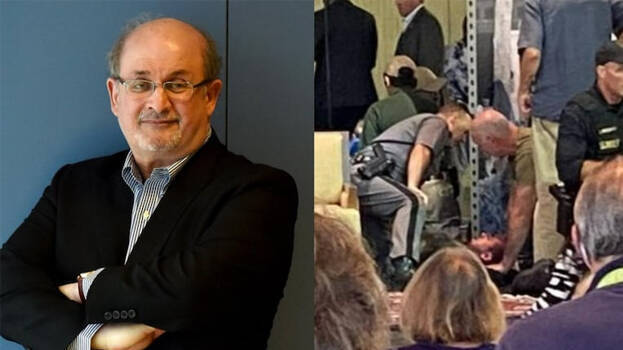 NEW YORK: There has been a slight improvement in the health condition of Indian origin British writer Salman Rushdie (75), who was stabbed as he prepared to give a lecture in New York. He is currently off the ventilator. Reports suggest that Rushdie has also begun talking.
Rushdie was severely injured in an attack, which took place at around 8:30 pm IST on Friday. The assailant, Hadi Matar (24), a native of New Jersey, entered the stage and stabbed Rushdie, who was about to give a speech. Rushdie, who was seriously injured, was airlifted to a hospital immediately. Hadi Matar has been charged with attempt to murder.
After the release of Rushdie's 'Satanic Verses' in 1988, Iran's late leader Ayatollah Ruhollah Khomeini had issued a fatwa against him. Since then, Rushdie, whose life was in danger, rarely appeared in public. He had moved to the US twenty years ago.