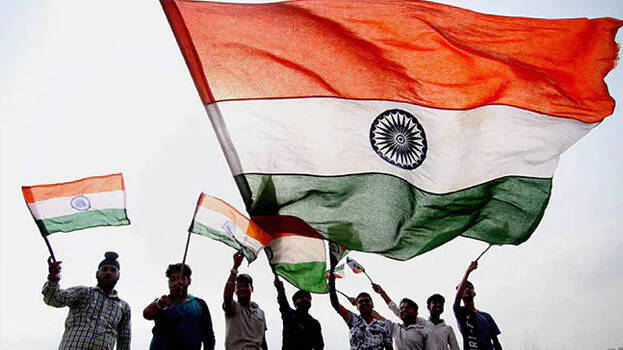 The country has begun celebrating its 75th year of independence. On this occasion, as part of 'Azadi Ka Amrit Mahotsav', a lot of preparations have been made by the central government and its various agencies. Our country achieved its sweet freedom after 200 years of struggle. However, how many of us know why Aug 15 was chosen as our Independence Day?
In 1929, Jawaharlal Nehru, then president of the Indian National Congress, gave the call for 'Poorna Swaraj' and January 26 was chosen as the first Independence Day. The Congress had then called for complete independence from the British colonial rule. Following which, the Congress party observed January 26 as India's Independence Day till we gained freedom. However, it was on August 15 that the British were ready to hand over power to India in 1947. The reason for it was Japan!
After struggling for long years, the British were forced to hand over power to Indians. The British parliament then gave the mandate to Lord Mountbatten, who was India's last British governor-general, to transfer the power to India by June 30, 1948. But the Indian freedom fighters were not ready to wait till June 30, 1948. Following which, Mountbatten decided to make India free on August 15, 1947. He made the decision saying that he did not want bloodshed or riots. He chose August 15 as the day marked the second anniversary of Japan's surrender in World War II.
It was on August 15, 1945 that Japan's emperor Hirohito addressed his country on announcing the surrender. Japan surrendered after being severely damaged by the nuclear bomb attacks on Hiroshima and Nagasaki on August 6 and 9, respectively. It was the last of the axis powers to surrender.