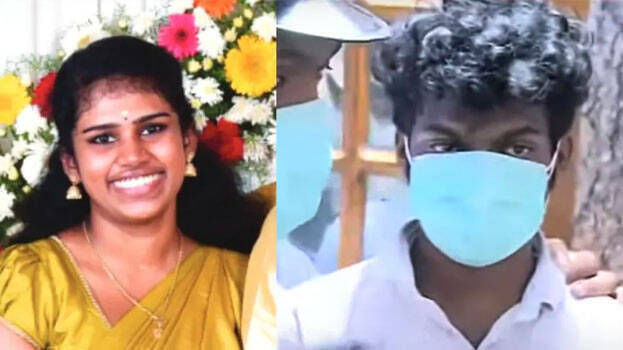 KOZHIKODE: The accused in Perinthalmanna Drishya murder case escaped from Kuthiravattom Mental Health Centre, on Monday. The accused has been identified as Vineesh (23). He was brought to Kuthiravattom from Kannur Central Jail three days ago, after he showed signs of mental illness.
Last day, the fire brigade had arrived at the hospital to remove a ring that got stuck on an inmate's finger. Hints suggest that Vineesh escaped at the time. Meantime, he had attempted to kill himself while he was remanded. He attempted suicide by consuming mosquito coil. Following the incident, he was admitted to the hospital.
Vineesh had stabbed Drishya (21), daughter of C K Balachandran of Elamkulam, to death in June 2021. The case is that Drishya was stabbed to death by the accused for rejecting his marriage proposal. The police had taken him into custody on the day of the murder. Drishya was a third year LLB student at Nehru Academy of Law College, Ottapalam. The accused had also set fire to Drishya's father's shop. After committing the murder, the accused fled the scene and tried to escape in an auto-rickshaw, but the driver managed to take him to the station and handed him over to the police.