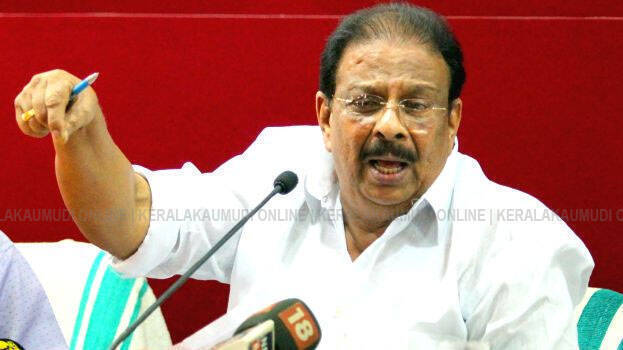 PALAKKAD: KPCC president K Sudhakaran said that CPM workers were behind the murder of CPM local committee member Shahjahan in Kotekkad, Malampuzha. He also asked whether it is possible to put all blame on the BJP despite having political differences.
"Despite opposing the BJP politically, can we put all blame on them? It is getting clear that CPM is behind this. Many accusations are being raised and mostly by powerful CPM workers. When CPM says that is has no connection with the party and those workers have left the party ealier, it is corrected by CPM workers themselves" , Sudhakaran told the media.
However, in a statement, the CPM state secretariat said that RSS-BJP activists were behind the murder of Shahjahan and should identify the fake propaganda. The CPM state secretariat also alleged that it is a regular habit of RSS-BJP to spread false propaganda after killing CPM workers.