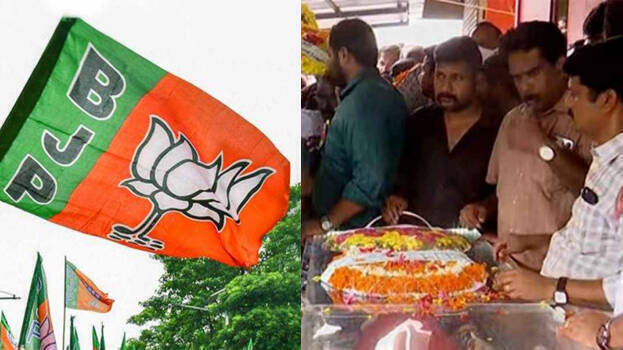 PALAKKAD: BJP state secretary C Krishna Kumar said the party has no role in the murder of CPM local leader Shajahan. The killers have no links with the BJP or RSS. He said CPM's mafia or drugs gang could be behind the crime.

The claim that BJP-RSS workers went to the house in the CPM strong fold area and threatened Shajahan is a blatant lie. Kumar also alleged that the family is saying what Malampuzha MLA and CPM leaders taught them.

Shahjahan's family alleged that BJP is behind Shajahan's murder. His relatives said there were death threats against him. The murder will not happen without the help of the BJP. Two days ago accused Anish, Shabarish and Naveen threatened to hack him.
There are eight accused in the case. Police have arrested the third accused Naveen and the fifth accused Siddharth. One was arrested from Pollachi and the other from Pattambi.