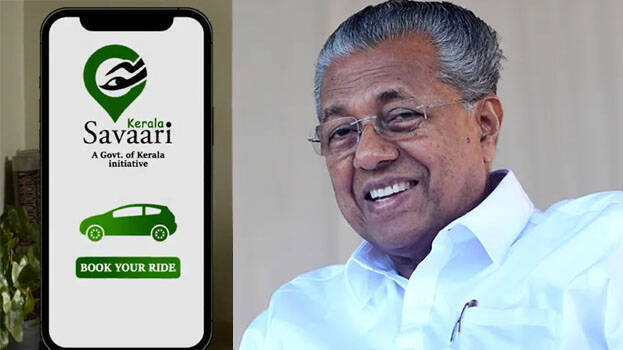 THIRUVANANTHAPURAM: Kerala Savari, the first online taxi service in the government sector in the country, will start functioning tomorrow. Chief Minister Pinarayi Vijayan will flag off the vehicles of the Kerala Savari in a ceremony to be held at Kanakakunn Palace courtyard tomorrow at 2 pm. A 24-hour call centre system of the Kerala Savari has been set up. The call centre will be functioning at the Thiruvananthapuram district office of the Motor Workers Welfare Board. People can make complaints by calling the call centre number 9072272208.
A three-tier system has been set up to resolve the complaints received at the call centre. An app with many features, including a panic button that can be used in emergencies, has also been set up. The Kerala Savari app can be downloaded from the Play Store from August 17.
The first phase of the Kerala Savari project, implemented by connecting the auto-taxi networks in the state, will be implemented in the Thiruvananthapuram Corporation. Later, if necessary, the project will be extended to the major cities of the state by making necessary changes.