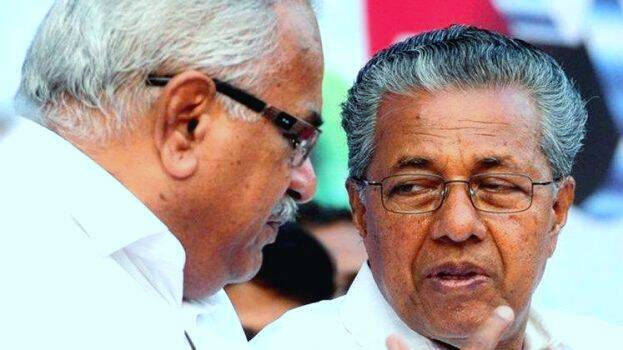 THIRUVANANTHAPURAM: The CPI has scored a major political victory by openly opposing the draft bill to curtail the powers of the Lokayukta in corruption cases and thereby forcing the Chief Minister to include its proposal before the bill reaches the Assembly on Monday. The compromise formula to make a special committee comprising Revenue Minister K Rajan to weigh the Lokayukta rulings while passing the bill was approved in the Cabinet meeting yesterday.
The government yielded to a compromise as it felt that the opposition by the CPI ministers in the eleventh hour would hinder the introduction of the Lokayukta Amendment Bill in this session. The main purpose behind convening the session this month is to pass this bill.
The Kerala Lokayukta (Amendment) Ordinance provides that the Governor, Chief Minister or the state government would be the competent authority and he or it may either accept or reject the declaration by the Lokayukta, after giving an opportunity of being heard. Minister K Rajan disagreed with this. The CPI proposed a five-member independent committee consisting of the Chief Minister, Speaker, Leader of Opposition, Revenue and Law Ministers to weigh the Lokayukta rulings. The amendment is in sections three and fourteen of the Lokayukta Act.
Just before the Cabinet meeting, the CPI ministers met in Minister Rajan's chamber and agreed to express their disagreement. According to the CPI, although it is not against bringing changes to the original law, such an amendment would tarnish the image of the government and the LDF. It also reminded that this was an important law brought by the Left government in 1998. Following this, it put forward a compromise formula.
The Chief Minister said that the CPI's proposal can be included as an official amendment when the bill is passed and at present, the draft bill can only be presented in its current form. The CPI ministers relented when the CM informed them about its technical issue. This is what the CPI also intended.
A final understanding will be reached soon with bilateral talks held by CPM and CPI leaders. There is also a CPI state executive meeting on August 20th.