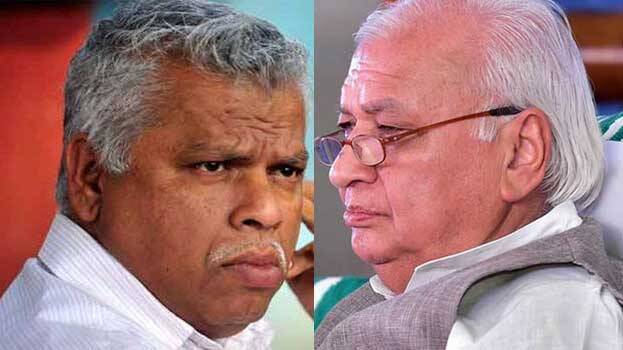 KANNUR: CPM Kannur District Secretary M V Jayarajan said Governor Arif Muhammad Khan aimed a post bigger than the Governor's post. The governor's intention failed miserably. The governor is working to please his masters, alleged Jayarajan.
No legal system has said that Kannur University has taken wrong steps in any way. Whoever comes to the post of governor will be the political spatula of the Sangh Parivar. Jayarajan also accused the governor of being a controversial figure.

Meantime, the Governor is sticking to his stand against the government in the Kannur University controversy. The Governor alleged that nepotism is going on in Kannur University. The chancellor himself is kept in the dark. Arif Mohammad Khan said that he will not accept nepotism as long as he holds the power of the chancellor.