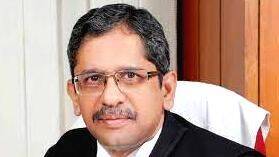 NEW DELHI: The Supreme Court Chief Justice N V Ramana said that the freebies promised by political parties during elections should be described. While hearing the plea yesterday, the Chief Justice asked whether free education, drinking water and electricity can be considered as election freebies. The Supreme Court also clarified that promises made by political parties during elections cannot be prevented.
The discussion regarding this is getting complicated. Some people say that public money is wasted and others say that it is not for welfare purposes. However, the Chief Justice said that whether electronic devices can be provided in the name of welfare schemes, a detailed discussion should be held in this regard.
The parties Congress, DMK and AAP informed the Supreme Court that the freebies are welfare schemes. The central government also opposed the announcement of election freebies in the court yesterday. The case will be heard again on Monday.
The Chief Justice also opined that the Mahatma Gandhi Rural Employment Guarantee Act was a scheme that helped villagers to live with dignity.