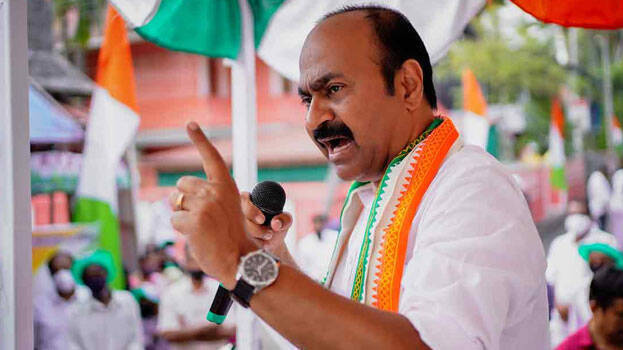 THIRUVANANTHAPURAM: Opposition leader VD Satheesan has come down heavily on the court's remarks in the sexual harassment case against Civic Chandran. Satheesan accused the court of trampling on the law passed by the Parliament to protect Scheduled Castes and prevent atrocities against them.
Satheesan also asked whether the judge, who had made the remark against the survivor, was living in 19th century Spain or the 21st century. "If institutions that are supposed to deliver justice do this, where will people go in search of justice? I hope that the High Court will intervene in the remarks made by the court on the Civic Chandran issue," the opposition leader said. It was the Kozhikode Sessions Court that made remarks against the survivor, who filed a sexual harassment complaint against Civic Chandran.
At the same time, National Commission for Women Chairperson Rekha Sharma has condemned the observations made by the Kozhikode Sessions Court. The court's observations on the complainant's clothes in a sexual harassment case are extremely unfortunate. The court has overlooked the far-reaching consequences of such an order, she responded via Twitter.
The court's remark was that the sexual harassment will not prima facie stand as the complainant was wearing sexually provocative clothes. The court said the pictures produced in the court by the accused along with the bail plea revealed that the complainant had dressed in a sexually provocative manner. The court pointed out that it is hard to believe that a physically disabled man forcibly made the complainant sit on his lap and pressed her breasts.