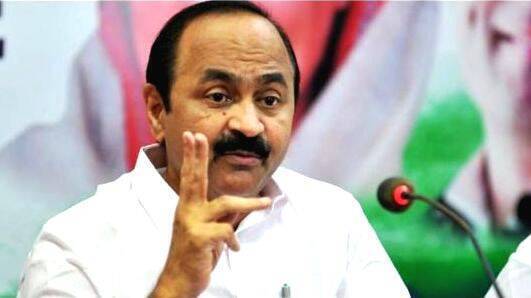 ALAPPUZHA: Opposition leader V D Satheesan has alleged that Nandu's death in Punnapra was a murder and that DYFI and drug mafia were behind it. Satheesan said that the police asked the family members to delete the audio of Nandu that came out. Nandu during a phone conversation with his sister just before death says that the DYFI activists beat him up.
Last Sunday, a group of DYFI workers did a celebration in the ground near their house in Punnapra. There was a conflict that followed when Nandu and his friends were sitting in the same place. Nandu, who tried to stop the conflict, was also beaten up by the DYFI activists. The gang chased Nandu who tried to run away. While running, Nandu fell in front of train and died, said Saju, Nandu's relative and an eye-witness to the incident.
At the same time, Punnapra police stated that a case of unnatural death has been registered and an investigation is underway on the complaint of the relatives.