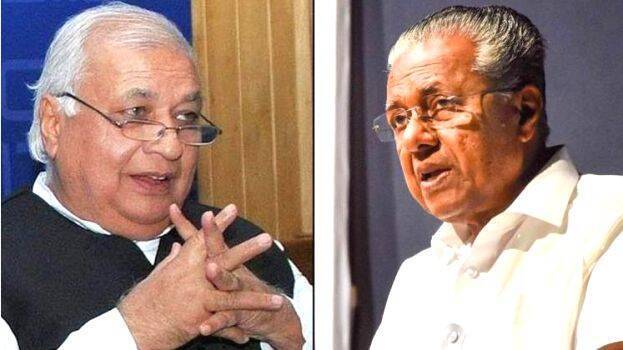 THIRUVANANTHAPURAM: Governor Arif Mohammad Khan has initiated action to make the appointment of Vice Chancellor of Kerala University without any help from the government. With this, the clash between the government and the governor has become more bitter.
The governor directed the search committee to advertise in the national media and receive applications from eligible candidates for the post of VC and submit a panel. The search committee includes Kozhikode IIM Director Prof. Debashish Chatterjee as the Chancellor's representative and Karnataka Central University VC Prof. Battusathyanarayana as the representative of UGC. The governor, who formed the search committee without including the representative of the Senate, started the appointment process without even considering the special meeting of the Senate that is scheduled to take tomorrow. The governor's move comes at a time when the bill, which curtails the governor's power in appointing VC, is coming up in the assembly on the 23rd.
Kerala University Vice Chancellor VP Mahadevan Pillai's tenure ends on October 24. The governor has directed the search committee to advertise in all states and Union Territories that eligible candidates can apply for this vacancy as per UGC rules. The Committee can accept applications from anywhere online. It should submit a panel of the best after evaluating the qualifications. Earlier, it was the Chief Secretary who used to make arrangements for facilities, including meetings of the committee. However, this time, the governor directed not to approach the government for facilities and all facilities should be provided from Raj Bhavan. The search committee may meet at Raj Bhavan or the guest house of IIM Kozhikode. The governor also directed Raj Bhavan to bear all the expenses of the committee.