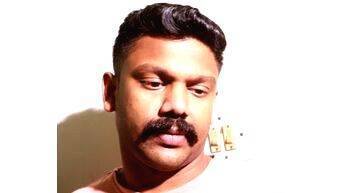 THODUPUZHA: Thodupuzha Excise has nabbed a policeman and his accomplice with MDMA, a prohibited drug. The arrested are Thodupuzha native MJ Shanavas (33), a police officer of Idukki AR Camp, and his friend Shamnas K. Shaji (33), a medical representative. Excise officials seized 3.6 grams of MDMA and 20 grams of cannabis from the two.
Both of them were arrested yesterday at 11.30 am at Muthalakodam near Thodupuzha. Mudalakodam and its surroundings were under the surveillance of Excise Intelligence for the past few days following secret information that drug deals are occurring in the region. The Excise arrested the two while drugs were being handed over drugs in Shanavas's car. Although Shamnas tried to run away to a nearby field after seeing the Excise team, the Excise officers chased and caught him. Excise had received information that Shanavaz had been selling drugs for some time.
Following the arrest, the houses of both were searched. The accused were later produced in court and remanded.