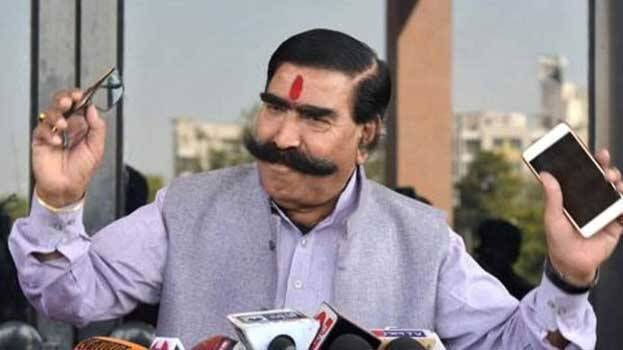 JAIPUR: A BJP leader has called for the lynching of those involved in cow slaughter. The controversial speech was made by Rajasthan BJP leader Gyan Dev Ahuja. In a direct reference to the lynching in 2017 and 2018, Ahuja said, "We have so far killed five people, be it in Lalawandi or Behror".
Both of the murders took place in Ramgarh, the area from where Ahuja was elected as the MLA. Then, the BJP was in power in the state. Two people, namely Rakbar Khan and Pehlu Khan, were accused of cow smuggling and lynching. However, the other three murders mentioned by the BJP leader during his speech have not been identified yet.
In his speech, the BJP leader said that he has given freedom to the workers to kill. Ahuja also clarified that they will be granted bail and released. All six accused in Pehlu Khan's murder were acquitted in 2019. However, an appeal filed by the Congress in connection with the case is now being considered by the high court. Meanwhile, the trial of Rakbar Khan's murder still continues in the local court.
After the video of the speech went viral, a case has been registered against Ahuja for attempting to incite communal riots. Earlier, he had made similar comments saying that killers are patriots and true descendants of Chhatrapati Shivaji and Guru Gobind Singh.
Meantime, the BJP leadership has rejected Ahuja's remarks. Those are his own views. The party does not have this thinking, said the BJP's Alwar unit.