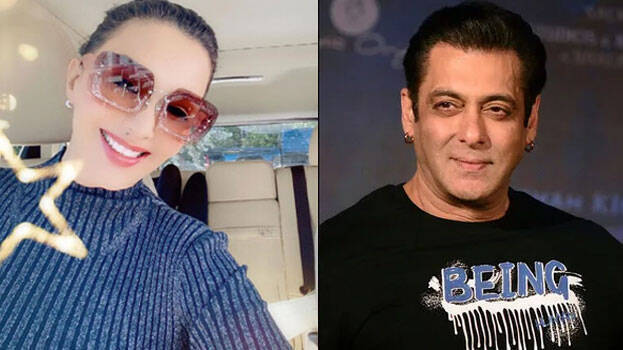 Somy Ali, Bollywood star Salman Khan's ex-girlfriend, has levelled harsh allegations against the actor. Taking to Instagram, the actress shared a poster of the movie 'Maine Pyar Kiya' and wrote, "A women beater, and not just me, but many. Stop worshiping him please. He's a sadistic sick f**k. You have no idea." As the incident sparked a controversy, Somy Ali deleted her post from social media.
Several years ago, the relationship between Salman and Somy had been the talk of the town. Somy Ali, who was born in Pakistan, grew up in the US. She arrived in Mumbai in 1988 and entered into modelling. Later, she went on to act in nine movies. At the time, she fell in love with Salman Khan. After five years, the duo broke up and she went back to the US. She did not act in movies ever since. Through her Instagram note, Somy alleged that Salman had cheated on her.
In an earlier interview, Somy said that she had tried her luck in Bollywood when her attraction towards Salman was high and after the breakup, there was nothing to hold her back in India.