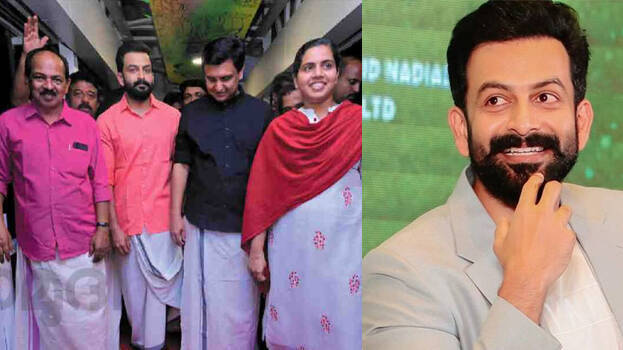 THIRUVANANTHAPURAM: After three years of waiting, the foot overbridge in East Fort constructed by Axo Engineers has been handed over to the state. The function held at East Fort was inaugurated by Minister P A Mohammad Riyas. Actor Prithviraj inaugurated the foot overbridge selfie point amid applause from the crowd.

The actor inaugurated by taking a selfie with the ministers. Despite the delay, hundreds of people gathered to have a glimpse of the actor. After inaugurating the selfie point, Prithviraj entered the foot overbridge with the ministers and greeted the crowd.

Actor Prithviraj said that he was proud to be a guest at the programme being held in his own hometown. The actor also narrated the story of being caught by the police when speeding on his two-wheeler while studying in college. He said that it was for the first time that a mayor calling him as Rajuvetta and inviting for the function. He also wished good luck to the people.