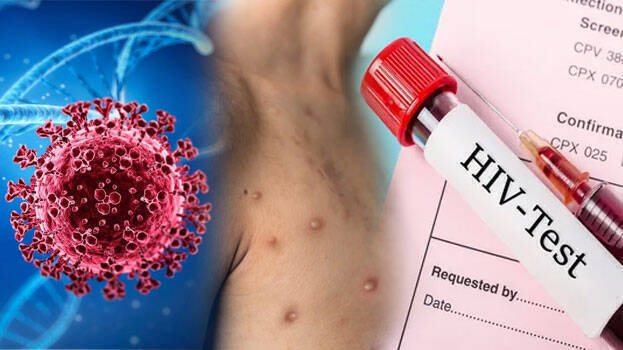 ROME: Covid-19 and Monkeypox cases are spreading across the world. HIV cases are also being reported. Now, in a first, a 36-year-old man from Italy has reportedly tested positive for Monkeypox, Covid-19 and HIV at the same time.
According to a report published by the Journal of Infection, the patient had developed a fever, sore throat, headache, fatigue and inflammation of the groin around nine days after returning from a five-day trip to Spain.
After three days of developing the symptoms, the man tested positive for Covid-19. Following which, he was referred to the infectious disease unit by the authorities. Later, he was tested positive for HIV too.
The man was afterwards, diagnosed with the Omicron sub-variant BA.5.1. According to reports, he was vaccinated with two doses of Pfizer's mRNA vaccine. The youth was discharged from the hospital within a week. He has recovered from Covid-19 and Monkeypox, and has begun treatment for HIV.