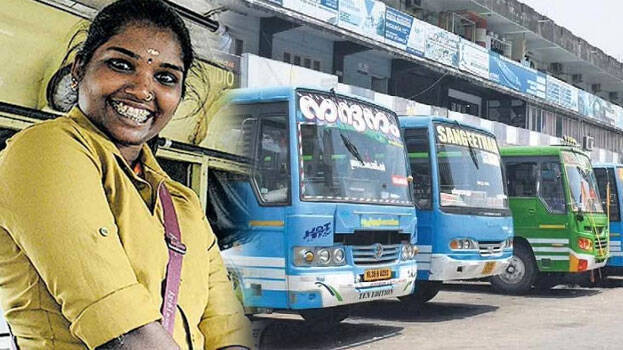 There is one Kottayam girl, PK Revathi, who turned the teasing and taunting of the locals into applause. Revathi worked as a conductor in a bus has given now given a befitting answer to everyone by buying the same bus she worked in for three years.
Last month, Sebin Sattu, KR Rajesh and Revathi, all natives of Eloor, bought the bus they were working. The bus, which looks they care for like their own son, was named 'My Son'. Bus conductors are Sebin and Revathi. Rajesh is the driver.
Revathi, who has always had a passion for vehicles, wanted to become a driver. Revathi, who was looking for a job as a sales girl after high school, got her conductor's license in 2013.
Revathi, who used to work as a ticket checker, later became a conductor and now a bus owner. The bus trip is from 6 am to 7.30 pm. Revathi says that bus is run without loss. Revathi also wants to buy more buses.