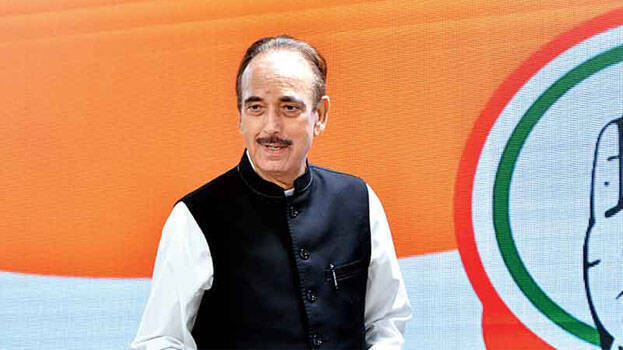 NEW DELHI: Senior leader Ghulam Nabi Azad in a letter to Congress President Sonia Gandhi on Friday informed his resignation from all positions of the party including the primary membership of the party. Ghulam Nabi Azad, who was in leadership for more than half a century, left the party after the rebellion.
"The Indian National Congress has lost both the will and the ability under the tutelage of the conterie that runs the AICC to fight for what is right for India," wrote Azad in his five-page resignation letter to Sonia Gandhi.

"It is therefore with great regret and an extremely leaden heart that I have decided to sever my half-a century-old association with the Indian National Congress," wrote Azad.
Discussions were active earlier that the party would take action against Azad, who resigned as the chairman of the campaign committee for the Jammu and Kashmir elections. Also, Azad is one of the group of 23 leaders who were vocal about a leadership change in the Congress and not being dependent on the Gandhi family for every major decision of the party.